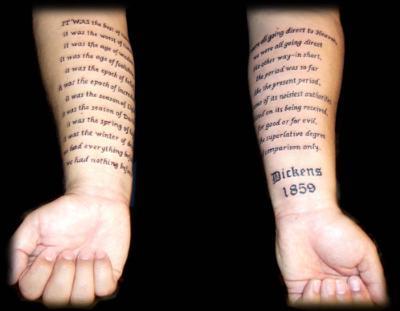 I have one tattoo.  Who knows, I may plan to get more.  Maybe I will make my body a shine to all of the great authors work that inspired me along my journey.  The words of many great leaders, constantly ring in my head.  This is the collection of 12 powerful yet simple quotes that shine light on my path.  There are millions of great quotes, but I believe you will find these quite special.
Do I think every entrepreneur should get these quotes inked on their body?  Obviously it's your choice, but it is better than some of the weird ass tattoos I have seen people stamp on themselves.  This is permanent.  Life is not.  If you do not decide to carry these quotes on your body, I recommend to reference them continually to guide you on your journey to success.
12 Quotes Every Entrepreneur Should Have Tattooed on Their Arms: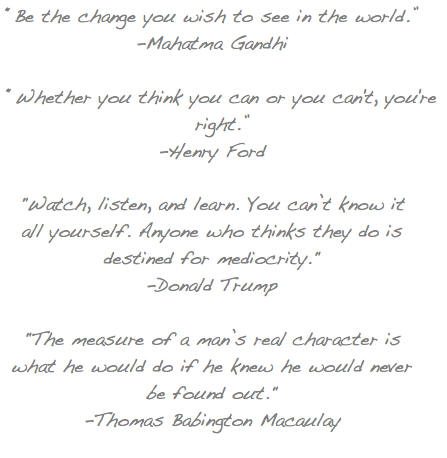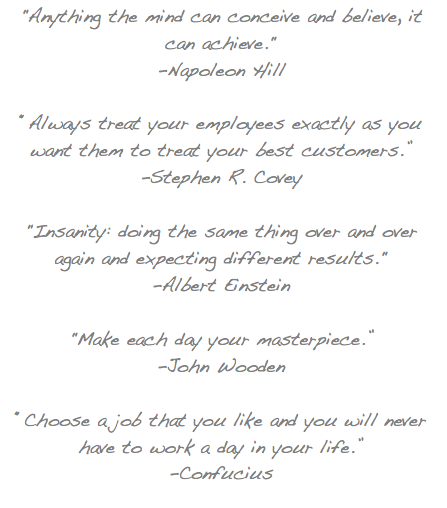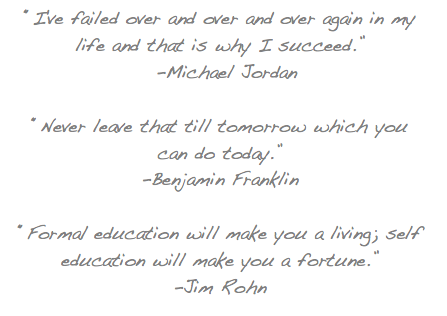 If you have any favorites that are not on the list, please share them in the comment box below...
{photo courtesy of http://www.ttrstudio.com}
listen. learn. share. repeat.™